Chiangrai & Golden Triangle Tours :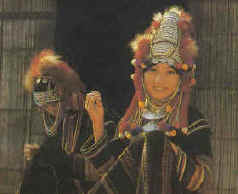 Departure: Everyday
By road from Chiangmai to Chiangrai in the morning, passing through scenic hills and jungles. Visit hilltribe villages of Akha and Yao, and continue to archaeological site of Chiangsaen. Lunch. Visit the world-famous region of Golden Triangle and Maesai Border where Thailand, Laos, and Burma come together.

Price: Please click here for sending us a quick email. And we will send you the rates within a few hours.
Designed by Angel Enterprises.
© Copyright 2000-2002 Malee Travel. All rights reserved.